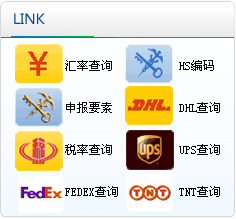 Chun Hua Qiu Shi International Trade
Add:Room 902, Zhenru Centre 37 8-2, Road Huancheng West 225, Haishu District, Ningbo, China
Mobile: (86)13967859073
Email:chqs2022@163.com
Products
Location:Home -> Products:
HZ-SUPER DIAMOND FRAME SAW
Functions and Features:
1.All the energy and mechanical thrust towards the blade holder is spread on two connecting rods and two canks instead of just one.
2.The two connecting rods which are attached to the extremes of the blade holder help the articulated guides to ensure that it's movement remains perfectly rectilinear without any deviation. This is especially important when there are more blades on one side of the frame(the machine applies greater pressure where are more blades), and when the blocks are of different heights (because initially more pressure would be applied on the higher block).
3.The battery supports have been designed to allow easy maintenance and facilitate the replacement of the bearings without having to break the cement foundations.
4.Movement of blade holder frame on articulated guides, this system reduces to a minimum the problem of attrition resulting from the movement of the blade holder frame.it greatly reduces maintenance costs because it does not require replacement like the traditional slideways which are subject to continous wear.
5.The control panel is automated, a continued presence of an operator is unnecessary, it may also be equipped with and electronic programmer with automatically adjusts the downfeed to the type of material being sawn.
Model

Blades pcs

Blade Length mm

Blade stroke mm

Power kw

Max. processing size mm

Min. cutting size mm

Block cart size mm

Dimension

(L*L*H) mm

Weight T

HZ-60/S600

60

3600

600

55

2500x1500x1500

16

2600x1650

11000x4125x4650

35

HZ-60/S600-H10

100

3600

600

75

2500x1500x1500

10

2600x1650

11000x4125x4650

40

HZ-80/S800

80

4400

800

110

3200x2000x2000

16

3200x2050

11900x5060x4960

55

HZ-80/S1000

80

4600

1000

110

3200x2000x2000

16

3200x2050

12510x5490x5500

57.5

HZ-80/S800-H10

140

4400

800

110

3200x2000x2000

10

3200x2050

12210x5060x4960

60

HZ-80/S800-H12

120

4400

800

110

3200x2000x2000

12

3200x2050

12210x5060x4960

60

HZ-80/S1000-H12

120

4600

1000

110

3200x2000x2000

12

3200x2050

12800x5490x5500

62.5

HZ-90/S800

90

4400

800

110

3200x2250x2000

16

3200x2300

11900x5310x4960

60

HZ-90/S1000

90

4600

1000

110

3200x2250x2000

16

3200x2300

12510x5470x5500

62.5

HZ-100/S800

100

4400

800

132

3200x2500x2000

16

3200x2550

11900x5560x4960

62

HZ-100/S1000

100

4600

1000

132

3200x2500x2000

16

3200x2550

12510x5990x5500

67.5

HZ-120/S800

120

4400

800

160

3200x3000x2000

16

3200x3050

12100x5270x5100

70

HZ-120/S1000

120

4600

1000

160

3200x3000x2000

16

3200x3050

12510x6700x5500

72.5
  All rights reserved:Chun Hua Qiu Shi International Trade Design By:NBXP