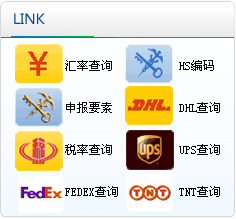 Chun Hua Qiu Shi International Trade
Add:Room 902, Zhenru Centre 37 8-2, Road Huancheng West 225, Haishu District, Ningbo, China
Mobile: (86)13967859073
Email:chqs2022@163.com
Products
Location:Home -> Products:
Functions and Features:
This machine mainly consists of the following main parts: driving system, tension system, lifting system, trolley system, speed regulation system, sprinkler system, and lubrication system. Its main features as follows:
1. This machine abandons the traditional linear roller system and adopts high precision linear sliding track in an all-round way to ensure the stable operation of the vertical column linear slider during the machining process.
2. This machine adopts the new international digital control technology to provide a comprehensive guarantee for the smooth operation of the equipment.
3. This machine adopts the self-developed tensioning system to ensure the consistency of each wire saw and make the machine run more smoothly.
4. This machine adopts PLC digital control system to realize the modular combination of various parts, display the running status of the equipment in real time through the display screens, and realize the automatic operation by setting the operating parameters you desired.
5. The design of the machine is reasonable, stable operation, convenient operation, small floor space occupied, high processing efficiency, energy saving and environmental protection.
6. Various specifications available to cut different widths of blocks, mainly used for processing large slabs of granite, marble and artificial stone. It is the ideal replacement for sand saws and provides more choices for large-scale processing among various stone enterprises.
| | | | | | | |
| --- | --- | --- | --- | --- | --- | --- |
| Technical date | HZ-MW10 | HZ-MW21 | HZ-MW36 | HZ-MW42 | HZ-MW58 | HZ-MW72 |
| Max cutting length | 3200mm | 3200mm | 3200mm | 3200mm | 3200mm | 3200mm |
| Max cutting height | 2000mm | 2000mm | 2000mm | 2000mm | 2000mm | 2000mm |
| Slabs standard thickness | 20/30mm | 20/30mm | 20/30mm | 20/30mm | 20/30mm | 20/30mm |
| Max cutting slab quantity | 9 | 20 | 35 | 41 | 57 | 71 |
| Diamond beads diameter | 6.4/7.3mm | 6.4/7.3mm | 6.4/7.3mm | 6.4/7.3mm | 6.4/7.3mm | 6.4/7.3mm |
| Diamond wire length | 23000mm | 23000mm | 23000mm | 23000mm | 23700mm | 23700mm |
| Max individual diamond wire tension | 200/250kg | 200/250kg | 200/250kg | 200/250kg | 200/250kg | 200/250kg |
| Wire speed | 0-35m/s | 0-35m/s | 0-35m/s | 0-35m/s | 0-35m/s | 0-35m/s |
| Main motor power | 55 KW | 95 KW | 132 KW | 160 KW | 250 KW | 280 KW |
| Cooling water | 250L/min | 500L/min | 800L/min | 1000L/min | 1800L/min | 2300L/min |
| Machine length(L) | 11000mm | 11000mm | 11800mm | 11800mm | 11800mm | 11800mm |
| Machine height(H) | 5900mm | 5900mm | 5900mm | 5900mm | 5900mm | 5900mm |
| Net weight | 20000kg | 30000kg | 35000kg | 45000kg | 50000kg | 65000kg |
  All rights reserved:Chun Hua Qiu Shi International Trade Design By:NBXP